This FDA-Cleared EMS Foot Massager v1.0 will eliminate foot pain, tingling neuropathy and stiff and sore joints in just 15 minutes a day.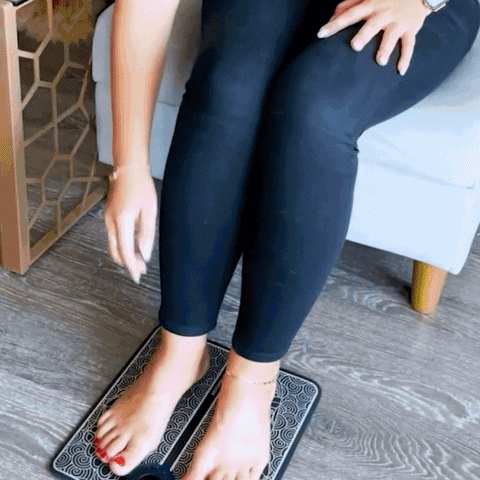 Features
✅ Perfect for Your Foot
✅ Type: EMS Foot Massager
✅ Multifunction: 8 modes, 19 intensities
✅ Battery: Lithium battery - 150mAh
✅ Foldable & Portable
✅ USB Chargeable
✅ 10000+ Customer Satisfied ⭐⭐⭐⭐⭐
Benefits
✨ Naturally eliminates even chronic foot pain and tingling neuropathy (no harsh painkillers)
🩸 Your own in-home podiatrist (money back in your pocket)
⚡️ Improves the blood circulation, stimulates lymphatic drainage and relieves leg swelling
💚 Helps alleviate and prevent swollen ankles, stiffness or soreness of your feet
Improves Blood Circulation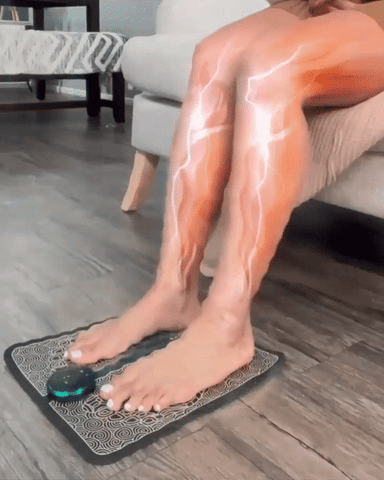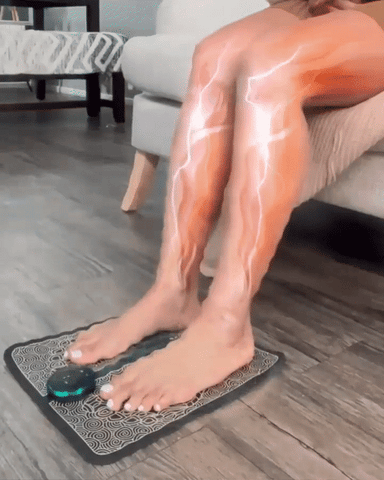 Breakthrough Discovery
You've probably tried several other foot pain products that promise the world and fail to deliver. And, I'm here to tell you it is not your fault that you're still in pain.

Those other foot pain devices usually only mask the pain and don't target the root cause of foot pain. This leaves the real problem untreated and makes things much worse.

After two years of prototypes and $278,000 spent in laboratory testing, we stumbled upon the breakthrough combination of:
Scientifically backed electrical stimulation that promotes blood circulation
Laboratory proven frequencies that instantly alleviate swelling
Relieves your Foot Pain Pathways
Targeting all three elements of foot pain was the secret sauce that results in the instant relief of chronic foot pain.
Instantly Eliminate Foot Pain
If you're reading this, chances are you are suffering from swollen feet and burning, stabbing pain in your feet.

The result? Foot pain dictates your everyday life and even standing on your own feet becomes a torture..

Long-term, this can lead to more serious issues like surgery, reliance on pain killers, irreversible chronic foot pain and even immobility.
Using the power of Neuro Muscular Electrical Stimulation (NMES), the Foot Massager reverses foot pain and restores the health of your feet in just 10 minutes a day.
83% More Effective In Eliminating Pain
This breakthrough NMES technology instantly improves blood flow in the tissue of your foot allowing it to recover.

Then the electrical impulses revitalise the tissue and strained nerves letting you feel immediate relief in just the right areas.
This technology:
Alleviates chronic foot pain
Cures tingling Neuropathy
Reliefs swollen ankles, feet and legs
Promotes blood circulation
Stimulates lymphatic drainage
Relieves stiff and sore joints
The result is instant relief from chronic foot pain, swollen feet and tingling neuropathy and a device 83% more effective than the leading competitor.With consistent use pain pathways fully recover, providing lasting relief from foot pain.The
EMS foot massagers can increase blood flow to the feet, which can help reduce swelling and improve circulation.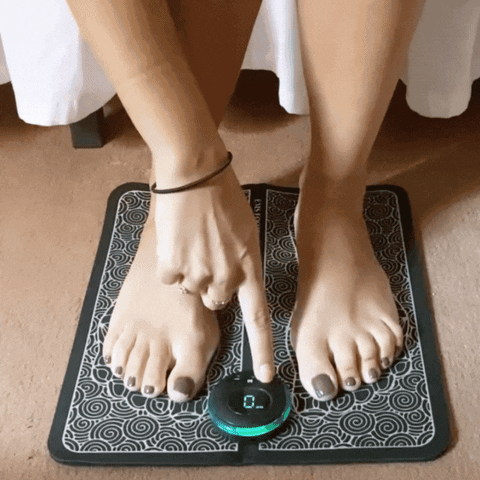 Treat Your Feet with Acupuncture and EMS Therapy & enhance your overall health! Recommend By Doctors World Wide!
Our EMS foot massager is perfect for anyone who spends long hours on their feet, whether it's a nurse, a teacher, a waiter, or anyone who just wants to pamper their feet. It's easy to use, lightweight, and portable, so you can take it with you wherever you go.
Nowadays, most of us are familiar with foot fatigue, muscle stiffness, and constricted blood flow. It's a perfect Therapeutic massager device for home use, and regular sessions will enhance the health of your feet as well as your overall well-being.
Are your feet tired, sore, and achy? Do you spend most of your day on your feet, only to come home with painful, swollen feet? We understand how you feel. After a long day, all you want is to sit down and put your feet up, but the pain won't go away.
It uses a soft and comfortable foot pad material with ion circuit printing that is skin-friendly and does not cause harm to the user.
Suitable for people who work on their feet all day, exercise, office workers, the elderly, or anyone that has some sort of foot pain The perfect gift for your friends and loved ones.
BENEFITS:
- Get Instant Relaxation
Provides pleasant relaxation after a hard day at work. Foot massage will reduce stress, from wearing ill-fitting shoes, dramatically relaxing your body. It provides a strong in-depth massage to relieve muscle fatigue and soothe away your tension.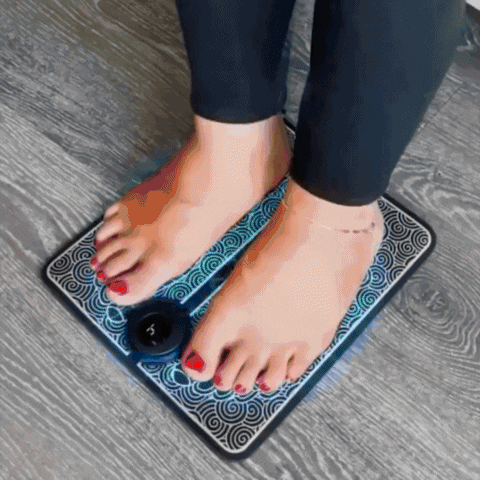 - Improves Blood Circulation
Sends small pulses through the feet and lower legs to stimulate the muscles for improved blood circulation eliminating swollen legs and feet. Using EMS technology for foot massage, massage feet reach deep tissue, stimulate acupuncture points to promote blood circulation and relaxing the feet.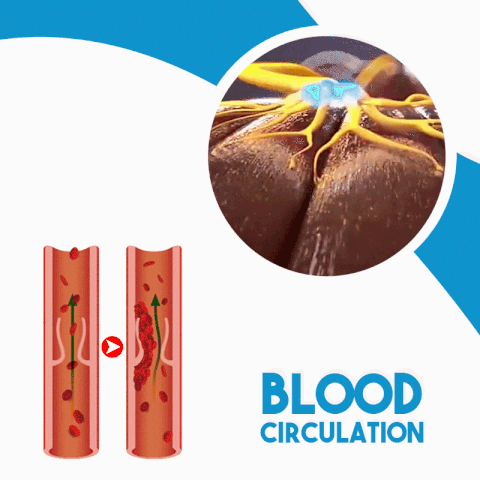 - Non-invasive Pain Relief
Relieves tension, pain, and long-term exhaustion through feet by targeting the natural acupressure points. Electrical stimulation reaches deep tissue. Improve circulation by contracting feet & legs muscles. Can help with foot neuropathy, cramps, and plantar.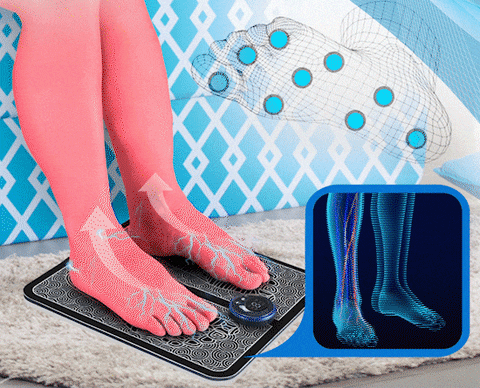 Package includes
1 x Foot Mat
1 x Main Engine
1 x USB Charging Cable
1 x User Manual
1 x Remote Control