Our satisfied customers say it best:
"I always felt self-conscious about my laugh lines and saggy skin. The deep wrinkles made me feel old and tired, and I was always on the lookout for a solution. That's when I discovered the PeptiDew™ Korean Spirulina Peptide Deer Bone Soluble Collagen Film. I was amazed at how quickly and seamlessly the film penetrated my skin. After just one month, my laugh lines started to fade. They were no longer the dominant features of my face, and I couldn't be happier. I regained my self-confidence and finally feel comfortable in my own skin." - Amelia,California
"When I first used PeptiDew™, my skin was dull and lifeless, with visible sagging around my jaw area. The film was wonderfully absorbed by my skin, making it feel soft and revitalized. After using 2 boxes, I saw significant changes - the sagging skin had significantly tightened. Even my colleagues noticed the difference and praised my radiant skin. Even my husband, who never commented on my skincare routine, noticed the change." - Sophia,NY
Recommended by Mireya Rios
Magic skincare ✨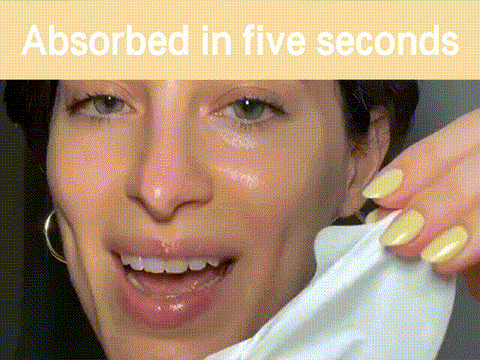 This 100% soluble collagen film, strengthened by innovative technology, seamlessly dissolves into your skin and disappears without a trace. As it disappears, the powerful collagen elixir penetrates deep into your pores, providing intense moisture and youthful fullness that defies the years. It's an instant boost of elasticity, a radiant glow, an immediate return to your best skin ever.
Brutal Facts You Must Know
Our ability to produce collagen decreases by up to 25% by the time we reach our 40s. Collagen acts as the structural pillar of the skin, preserving its smoothness and moisture. Aging impairs this natural collagen production, which starts as early as our mid-20s and accelerates, leading to a decrease of up to 25% in our 40s. This decline in collagen synthesis is the reason for signs of aging such as fine lines, wrinkles, and sagging skin.
Decades of Skin Research

Developed in collaboration with the renowned Kyoto University and the Institute of Chemistry, we seamlessly combined over three decades of skin research with state-of-the-art skincare technology. Our mission is simple - to provide a solution that not only effectively fights the signs of aging but also rejuvenates your skin.
Soluble Collagen Technology
When the PeptiDew™ Korean Spirulina Peptide Deer Bone Soluble Collagen Film is applied, it rapidly dissolves thanks to this technology, becoming a liquid form that easily penetrates the outer layer of the skin. This liquid collagen elixir then deeply penetrates the skin layers, providing optimal moisture and elasticity where it's needed most. The soluble collagen technology allows the potent collagen and peptide ingredients of our product to bypass surface barriers and work directly from within.
The Science Behind PeptiDew™
Conopeptide, a scientifically recognized ingredient known for its powerful anti-wrinkle properties. Conopeptide or Arginine/Lysine Polypeptides target the loss of collagen - the main cause of sagging skin and wrinkles.
Nahlsgen, a groundbreaking element in skincare, stands out for its powerful anti-aging effects. As an innovative ingredient, it promotes skin elasticity and stimulates collagen production.
Suitable for All Skin Types
Regardless of your skin type, PeptiDew™ is suitable for you. The kit includes cheek and forehead masks as well as our unique Deer Bone Collagen Elixir, providing comprehensive skincare that moisturizes, nourishes, rejuvenates, and smoothes signs of aging.
Hear it from the Champions of Timeless Beauty
"I used to have pretty dry skin with rough spots on my cheeks and forehead. Thanks to this amazing product, my skin is now smooth, well-moisturized, and as smooth as silk. The soluble film seamlessly fuses with my skin in seconds, leaving no greasy residue and delivering moisture deep into my skin. With the added bonus that each pack is good for three applications, this skincare routine is now a staple part of my daily routine." - Akiko
"After just one month of using the PeptiDew™ soluble film in my skincare routine, the effects are truly remarkable. My skin not only looks younger, but the fine lines on my forehead have noticeably reduced, and my complexion has beautifully evened out. The application is as easy as can be and dissolves into my skin in seconds, leaving it nourished and refreshed. This investment in skincare is absolutely worthwhile and delivers visible results that seamlessly fit into my routine." - Martha
Specifications
Product Name: Spiral Peptide Deer Bone Collagen Essence Kit
Cheek Mask: 0.01g x 2 pieces x 3 packets = 6 pieces
Forehead Mask: 0.01g x 1 piece x 3 packets = 3 pieces
Skin Type: Suitable for all skin types
Effect: Moisturizes, nourishes, rejuvenates, and smooths signs of aging.