Customer Experience Feedback
"I've always struggled to get a tan,but VANERIA Deep Tanning Deluxe Lotion worked wonders for me! Within just a few applications,my skin had a beautiful bronze glow. I love how moisturized and soft my skin feels after using it."
-Sarah,Oakland,USA⭐️⭐️⭐️⭐️⭐️
"I've tried many tanning products before, but none of them compare to

VANERIA Deep Tanning Deluxe Lotion

. It gave my skin a natural and long-lasting tan, and the fragrance is delightful. I'm definitely taking this on my next beach vacation!"
-Emma,Schottland,UK⭐️⭐️⭐️⭐️⭐️
What is Tanning Spray?
Tanning Spray refers to a type of product used to achieve a tan or darken the skin. It is typically applied topically on the skin and contains ingredients that interact with the skin to stimulate melanin production, the pigment responsible for skin color.
Tanning Spray often contain ingredients like DHA (dihydroxyacetone) or erythrulose, which are colorless compounds that react with the amino acids in the top layer of the skin to produce a temporary browning effect. These compounds are considered safe for external use.
VANERIA™ Deep Tanning Deluxe Lotion
Just Natural Tanning Accelerator.It works great in tanning beds.Even if you are one of those who believe they "can't tan" believe us, this will tan you fast and dark!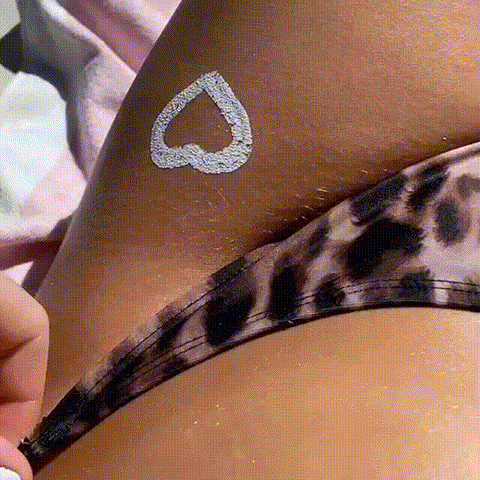 What can be achieved with VANERIA™ Deep Tanning Deluxe Lotion?
✅ Easy to apply Fast tanning,Get bronze -colored beautiful skin.Keep it for a few weeks.
✅ Absorbs quickly Non-greasy,Moisturize the skin, hydrate and moisturize.
✅ Naturally light, long-lasting fragrance
✅ Apply evenly to prevent stripes or uneven plaques traces.
What are the magical health ingredients of VANERIA?
Walnut:Walnut oil nourishes the skin and provides antioxidant protection, potentially leading to a healthier and more even complexion. Also, walnut oil is rich in essential fatty acids, antioxidants and vitamins, giving it moisturizing properties that help hydrate and nourish the skin, which is an important reason why VANERIA™ has nourishing and maintaining skin while providing bronze skin.
Cocoa butter:When it is applied to the skin, cocoa butter forms a protective barrier, which helps prevent water loss, keep the skin's moisture and softness, is smooth, velvete -like consistency, which can help the product easily slide the skin during the application process. The brown ingredients of cocoa during the dark process also provide the most important source of pigmentation for VANERIA™.
Retinol:Retinol is a form of vitamin A that is used in skin care products because of its potential benefits in addressing a variety of skin concerns. Retinol stimulates collagen synthesis and retinol is an effective antioxidant that improves ageing, prevents excessive UV damage to the skin, promotes healthy skin, evens out skin tone and improves overall appearance.
FIND YOUR PERFECT SHADE
Regardless of your skin type, all you need to do is spend a little time in the natural sun or in a sunbed, expecting fast results and enjoy the natural bronzing experience with our best-selling formula that moisturizes and nourishes your skin!
🍑Fast absorbing & stain-free application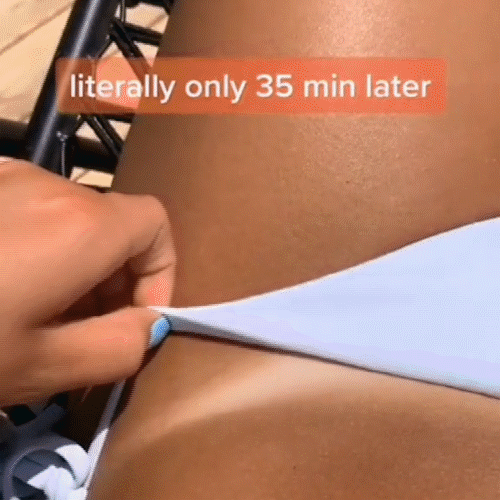 🍑DEEP & FLAWLESS TAN
Customer Review Feedback
"As a guy who spends a lot of time outdoors! Within a few applications VANERIA , I achieved a natural and deep tan. I love how it moisturizes my skin and leaves it feeling soft. Highly recommended!"-Michael,Colorado,USA⭐️⭐️⭐️⭐️⭐️
"I've tried many tanning products, but VANERIA is by far the best! After one use I noticed a noticeable difference! Most importantly, it moisturises my skin and prevents any dryness. I absolutely love this product!"-Emily,Nottingham,UK⭐️⭐️⭐️⭐️⭐️
How to use?
1.Wash and dry your skin.
2.Use the product tospray evenly onthe target area.
3.Gently massageto absorb it.
Specification
Specification:200ml
Shelf life:3 years
Crowd:Women,Men